Unstoppable commitment to innovation and the advancement of clean energy solutions.
It's more than our passion. It's our promise.
MAQO Solar's vision is to bring green and clean energy to everyone, with the most affordable cost and the most reliable service.  As a solar panel installer in Malaysia, we design beautiful solar systems and provide flexible financing plans, enabling our business partners to go green, and generate their own energy and save money.
Who is MAQO? Where are we now?
MAQO is a leading solar power company and solar panel installer in Malaysia that provides clean energy to residential home owners to full-scale commercial & industrial solar energy systems and solar farm projects.
MAQO Solar has grown to be one of the most trusted solar full service providers through its passionate commitment to providing industry-leading technology driven energy savings and customer- centric solar solutions, delivered through quality service.
Not all solar companies are the same. Beware of companies with fast solar quotes. The truth is not all roofs are the same. Hence, not all solar proposals are the same. We've perfected our consultation, proposal and solar installation process over the years. We take our time to really understand your needs and provide you with options that work best for your present and future needs. We don't treat you as just another customer, we treat you as a unique business partner and as part of the Maqo family.
At MAQO Solar, we are aiming to make a positive difference to our clients, partners, environment, and the society. We understand our responsibility to protect and preserve our planet. Whether helping homeowners realize the cost savings and benefits of solar power, partnering with local businesses to become more energy efficient or making a difference in our communities; we're passionately dedicated to reducing our carbon footprint for MAQO  and our clients and partners. We have installed solar panels for more than 300+ clienteles across Malaysia.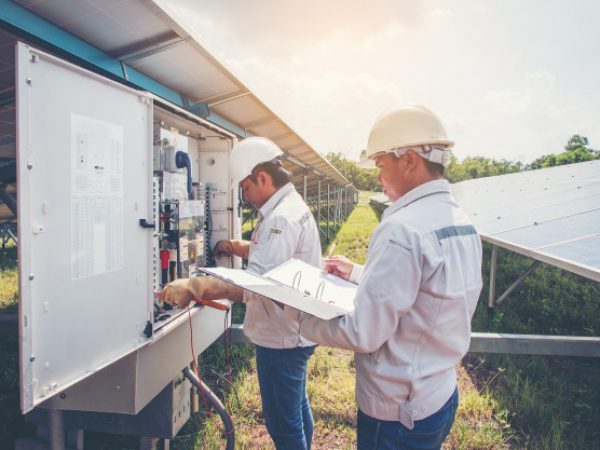 "We're in it for you and for a better planet. MAQO work towards one mission: To reshape the energy landscape by making solar power accessible and affordable for everyone"
We provide the latest solar technology and financing options that work best for you, so you can make an informed decision before installing solar panels for your property.
With our fully accredited and qualified expert team lead by Mr K.K.Kong, Managing Director of Maqo Solar, graduated with a Master Degree in Engineering from Asia Prestigious University of Tokyo, you can sit back & relax, we take care of all the licenses applications, design, build, installation and commissioning of the system. 
Our easy-to-use web and mobile app provides real-time insights into your energy system, and the Solar Panels come with a 25 years performance warranty by our Tier-1-Bloomberg-Rated Manufacturer Supplier.
We make sure the solar energy system we design for you is one that will work for your budget and your future.
Our culture and values reflect ourselves and guide us on everything we do. We are Maqo DNA. At the heart of everything we do is a commitment to our four tenets of excellence:
At MAQO, we have an unstoppable commitment to innovation and the advancement of clean energy solutions. We are continually developing smarter ways to bring clean energy to everyone.
We pride ourselves on delivering the latest technologies, while providing affordable, quality products with outstanding service commitments. The "Q" in MAQO means Quality. It is in our name. We provide quality that our partners and clients can trust. We orchestrate our clients and partners' success, by empowering them with a brighter and cleaner future.
Honesty & Integrity through our professional approach, we deliver the best experience to our customer, from first contact to long term service support & relationship. 
We understand and embrace our responsibility for the environment, community, clients, business partners and our family to build a better world for them.
For Quality assurance, our thinking, products, solutions and practice excel through innovation of latest technologies, solutions and knowledge.
An enjoyable workplace brings out the best in everyone. We love and take pride in what we do. We grow together.  We respect, value, feedback & take care of each other.
We brighten everyone with Smart, Simple & Clean Energy saving solutions. One customer at a time.